WOULD YOU LIKE TO KNOW GOD'S LOVE, HIS FORGIVENESS, AND BEGIN LIVING THE LIFE HE ALONE CAN GIVE?
You can begin the process today by acknowledging, believing, and confessing Jesus as your life's Master and Savior through prayer.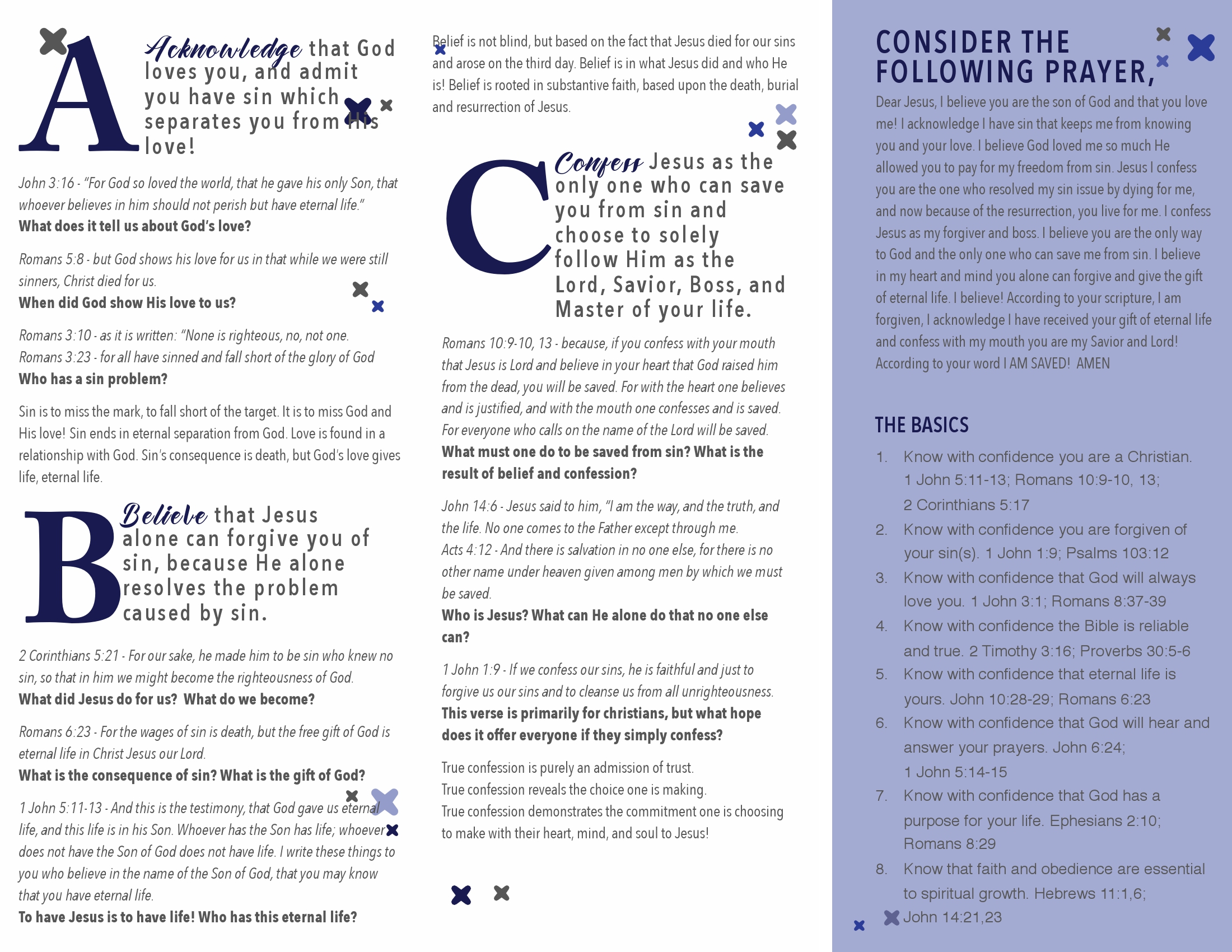 The Next Steps
Follow Christ in baptism. Matthew 28:19-20
Become an active member in a community of Christians. (ie. the church) Hebrews 10:24-25
Be discipled in Scripture. Acts 17:11; Acts 2:42-44, 2 Tim 2:1-2
We love would to be part of this journey with you. Fill out the card below and one of our Pastors will be in contact with you within 48 hours.