Financial Peace University
Every Wednesday, from 08/21/2019 to 10/23/2019, 6:00 PM - 7:30 PM
What is
Financial Peace University?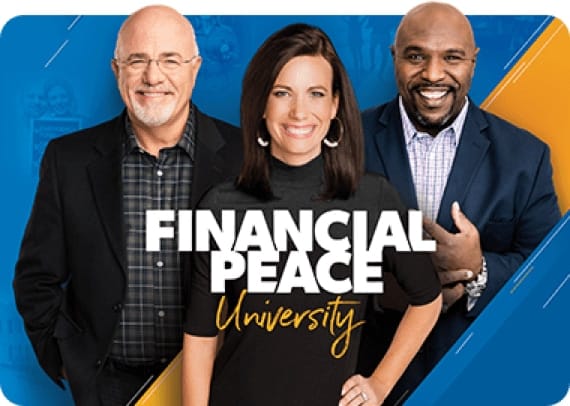 The Knowledge You Need to Win With Money
Has debt robbed your freedom and stolen your joy? Battle Back! Financial Peace University is a nine-week dvd class. Join us for this study as Dave Ramsey and his team of financial experts teach you how to beat debt and build wealth with the most powerful tool there is...your income.
Follow along in your workbook as they teach you:
Lesson 1:

Build a Starter Emergency Fund and Learn How to Budget
Lesson 2:

Pay Off All Debt
Lesson 3:

Save a Fully Funded Emergency Fund
Lesson 4:

Invest for the Future and Build Wealth
Lesson 5:

Buyer Beware
Lesson 6:

The Role of Insurance
Lesson 7:

Retirement Planning
Lesson 8:

Real Estate and Mortgages
Lesson 9:

Living and Giving Like No One Else
Cost is $109